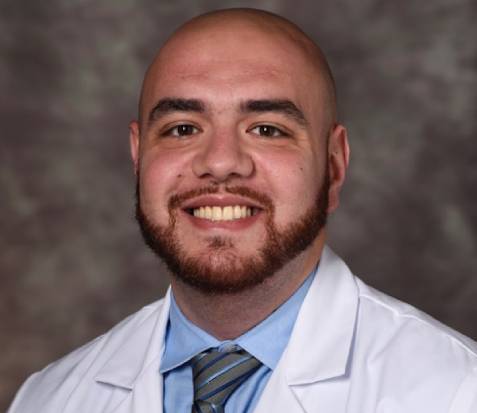 One of the newest physicians to join the NEFEDA team, Dr. Firas Warda has been a Jacksonville local through many of his life and school experiences. He was born in Syria in 1991, and then relocated to the United States in 2005, specifically to Jacksonville, Florida. He completed high school and his first four years of college locally, and then graduated cum laude from St. George's University School of Medicine. Dr Warda'sclinical rotations were done in Brooklyn NY, Miami FL, and(of course) Jacksonville FL.He has been working through his residencies for Internal Medicine and Endocrine at the University of Florida College of Medicine, again in Jacksonville.
Dr. Warda has a passion for research, as can be seen in his contributions to basic and clinical medical research at the University of Florida. Just one example of his research efforts included the assessment of rare sugars effectiveness in improving non-alcoholic fatty liver disease in patients with obesity. He has also presented in multiple endocrine national conferences, and published numerous papers in major national and international journals (including The American Association of Clinical Endocrinology Case Reports, British Medical Journal Case Reports, and Journal of the Endocrine Society).
Dr. Warda has a strong passion for providing highly detailed and compassionate care for his patients. He likes to take his time with each patient in order to ensure that everyone within his care receives the utmost attention.