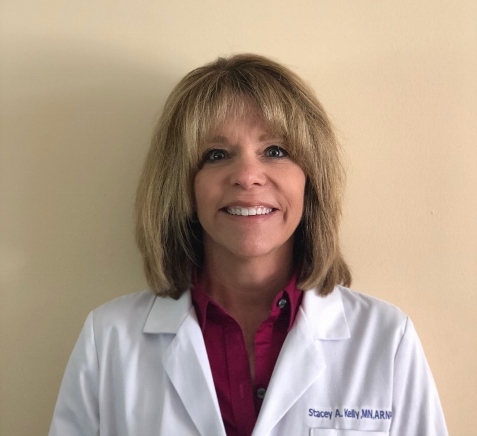 Stacey A. Kelly is a board-certified acute care nurse practitioner.
She earned her Master of Nursing in Critical Care from Emory University in Atlanta, Georgia.
She attended the University of Florida for her acute care nurse practitioner and is ANCC board-certified.
Stacey has extensive experience in diabetes while working as a heart transplant coordinator at the Johns Hopkins Hospital caring for steroid induced diabetics. She spent much of her career in cardiology and cardiothoracic surgery, however transitioned to primary care and endocrinology while working as a nurse practitioner at the US Embassy in Bangkok, Thailand.
She has been working full-time in endocrinology since 2009, caring for both inpatients and managing an office practice.
She has a passion for education and assists in the training of new NEFEDA nurse practitioners and physician assistants, as well as providing patient education both in the hospital and during office visits.
Stacey has conducted research, published scholarly journal articles, and is a member of Sigma Theta Tau, the International Nursing honor society.